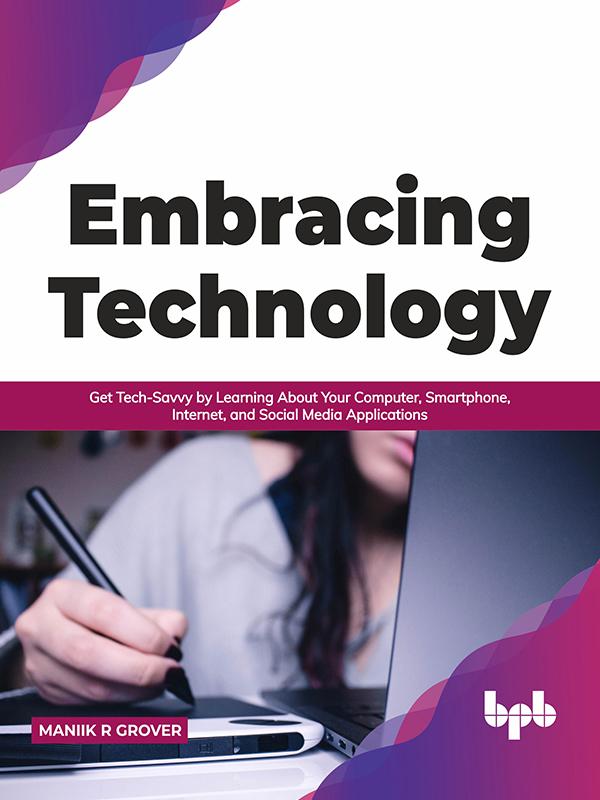 I'm happy to announce my upcoming book Embracing Technology with BPB Publications https://in.bpbonline.com/products/embracing-technology-1
This is a technology book for non-technical people; it will help them become more tech-savvy by explaining the use of technology and the Internet in the world around. Using this all-in-one guide, readers can understand day-to-day usage of their PC, Mobile, and internet applications. They will learn how to use the Internet to consume information, connect, communicate, get social, share information, make purchases, book movie tickets, book travel, commute, capture moments, entertain themselves, and even pay for purchases made in the real world.
This book does not require any prior knowledge and will be especially useful for parents, senior citizens, school and college students, and anyone who wants to becomes comfortable with day-to-day technology, devices and popular internet and social media applications.
Coming Soon to Now Available – on popular online and offline stores.
Buy now at:
Amazon India: https://www.amazon.in/dp/B09C2BMKPC
Amazon US: https://www.amazon.com/dp/B09C2BMKPC
BPB Online (India): https://in.bpbonline.com/products/embracing-technology-1
Update: A sneak peek into the book
Update: Who this book is for
Update: Now Available for Purchase